In 2006, this state medical structure was transferred to the Archdiocese of Bukavu for management by the Ministry of Health in accordance with partnership agreement No. 1250 / CAB / MIN / BYY / 0061 / MC / 2006 relating to the transfer of the management of the General Provincial Reference Hospital of Bukavu is signed between the Archdiocese of Bukavu and the Ministry of Health of the Democratic Republic of Congo.
As a support service, the HPGRB also offers:
An Emergency Department;

An intensive care unit;

A medical oxygen production unit;

An Anesthesia and Resuscitation Service;
A medical imaging service;

A VIP clinic

An internal optics service (to be mounted in the very short term)

A pharmacy ;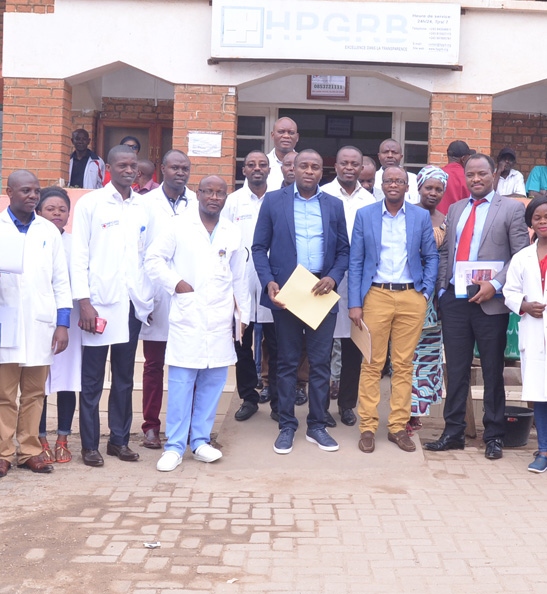 We
To Care our

Patients !
Don't hesitate, contact us for better help and services.